St. Andrew's Epworth - Heritage Lottery Fund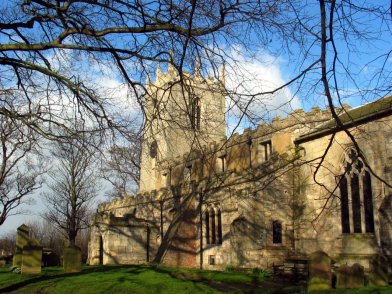 The Heritage Lottery Fund (HLF) has awarded a grant of £457,500 towards the project 'Conserving and Sharing St Andrew's Church.
The generous grant will enable the final phase of the fifteen year programme of restoration work to be undertaken. Partnership funding is substantially in place for the project which is likely to cost £698,000.The church will be reordered with enhanced facilities including a new limestone floor with under floor heating. At the same time a new visitor centre is to be created in the base of the tower with a ringers' gallery above, along with a new kitchen and toilets. The whole church will be rewired with a new lighting scheme and this will include photo-voltaic cells, for generating electricity, hidden on the church roof which will reduce the carbon footprint not to mention the electricity.
Focussed activities will feature in the project allowing the community to participate in and learn about the unique heritage. Facilities will be provided for schools to develop their out of classroom learning requirements. The font is to be moved to a different position within the nave and around its base a heritage pavement will be introduced which will comprise of clay tiles depicting the local history in the form of motifs. Community groups and local schools will be invited to participate.
The ringers' gallery will bring about a shorter draught of rope which will allow the bells to be rung more easily. A warm inviting atmosphere will be more congruous to ringing as opposed to the existing ringing chamber. A Saxilby Simulator will be available on the gallery for teaching and demonstration purposes.
Melvyn Rose