Lincoln Diocesan Guild Clothing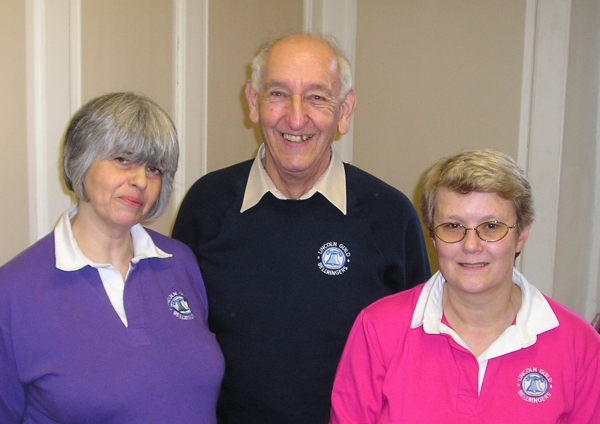 Items of clothing are now available with the logo shown below. They would make excellent presents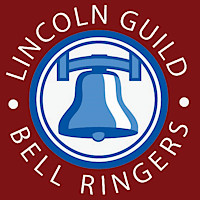 Profits to the Guild BRF
Shirts

Poly/cotton unisex polo

Bell-ringers sweatshirt

Long sleeved rugby shirt

£12.50

£17.50

£22.50

Good quality general purpose unisex shirt. Soft feel, keeps colour and shape well, needs little ironing!
A standard item for all bell-ringers! Has set in sleeves
High quality rugby shirt. Nice long body length for keeping warm, even when stretching.
Available Sizes:

XS - (36"-38")
S - (38"-40")
M - (40"-42")
L - (42"-44")
XL - (44"-46")
XXL - (46"-48")
3XL - (50"-52")

Available Sizes:

XS - (36"-38")
S - (38"-40")
M - (40"-42")
L - (42"-44")
XL - (44"-46")
XXL - (46"-48")
3XL - (50"-52")

Available Sizes:

XS - (36"-38")
S - (38"-40")
M - (40"-42")
L - (42"-44")
XL - (44"-46")
XXL - (46"-48")

Available Colours: (UC101)



Bottle Green
Kelly Green
Black
Maroon
Charcoal
Navy
Heather Grey
Orange
Hot Pink
Purple
Red
Royal Blue
Sky Blue
White
Yellow
French Navy
Sapphire Blue

Available Colours: (UC203)



Bottle Green
Navy
Black
Pink
Charcoal
Purple
Heather Grey
Red
Maroon
Royal Blue
Sky Blue
White
Yellow
French Navy
Sapphire Blue

Available Colours: (UC402)



| | |
| --- | --- |
| | Black |
| | Bottle Green |
| | Navy |
| | Red |
| | Royal Blue |
Hoodies

Hooded Sweatshirt

Zipped Hooded Sweatshirt

£20.00

£23.00

Sweatshirt with set in sleeves, double fabric hood,
drawstring at neck and front pouch pockets.
As Hooded Sweatshirt but with full length front zip.
Available Sizes:

XS - (36"-38")
S - (38"-40")
M - (40"-42")
L - (42"-44")
XL - (44"-46")
XXL - (46"-48")
3XL - (50"-52")

Available Sizes:

XS - (36"-38")
S - (38"-40")
M - (40"-42")
L - (42"-44")
XL - (44"-46")
XXL - (46"-48")
3XL - (50"-52")

Available Colours: (UC502)



| | | | |
| --- | --- | --- | --- |
| | Bottle Green | | Hot Pink |
| | Black | | Jade |
| | Brown | | Kelly Green |
| | Charcoal | | Military Green |
| | Navy | | Red |
| | Olive | | Royal Blue |
| | Orange | | Sky Blue |
| | Pink | | Heather Grey |
| | Maroon | | Purple |
| | Violet | | Sapphire Blue |
| | White | | Yellow |

Available Colours: (UC504)



| | |
| --- | --- |
| | Bottle Green |
| | Navy |
| | Black |
| | Olive |
| | Brown |
| | Red |
| | Charcoal |
| | Royal Blue |
| | Heather Grey |
| | Sky Blue |
| | White |
| | Yellow |
Other items of clothing are also available - micro fleeces, outdoor fleeces, bodywarmers etc. Please contact Sue Faull for more details.
Plese e-mail orders to then please send a cheque made out to LDG to Mrs Sue Faull, 14 High Street, Willingham By Stow, GAINSBOROUGH, DN21 5JZ.
Make sure you let me have details of your name, phone number and address, Item details: style, quantity, colour and size.
Please ensure that you have signed your cheque.
Please note that within the county orders will be delivered at Branch meetings.
For orders from outside Lincolnshire please add £2.50 to each item to cover postage and packing.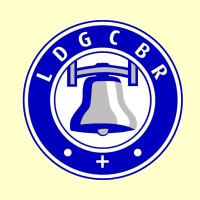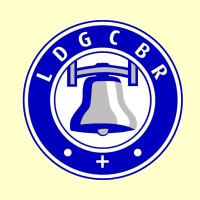 All profits to the Bell Repair Fund or the Training and Recruitment Fund