Ringing World National Youth Contest, 6 July 2013 in York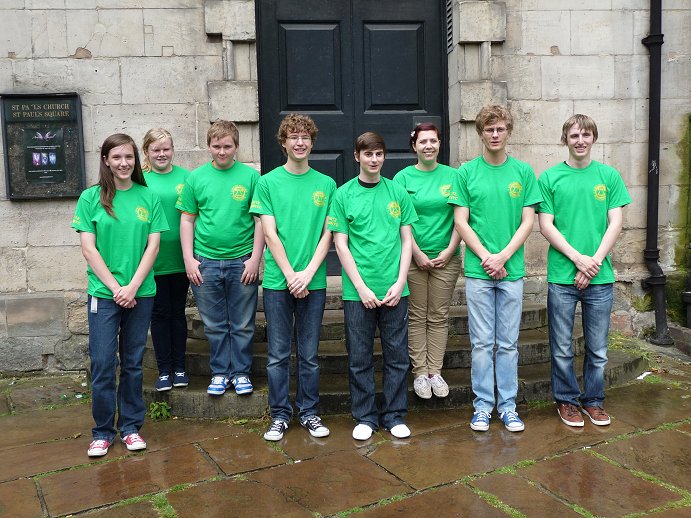 The team from last year, which came joint 3rd
All young ringers in Lincolnshire are invited to be part of a joint team(s) to take part in the Ringing World National Youth Contest in York on 6 July 2013. To qualify you need to be under 19 years of age on 6th July 2013.
Previous years teams from Lincolnshire have taken part in contests in London and Birmingham and have done well receiving very favourable reports from the judges. They have also enjoyed a good day out with opportunities to ring at well known towers and on mini rings. As in previous years, financial support will be given to each team member by the Guild and Branches to help cover transport and other costs.
Places are not restricted as we can enter more than one team. It is an 8 bell striking competition and the "method" selected to ring will depend on the band's ability but typically has been call changes, plain bob or grandsire. Some team practice(s) are expected in the weeks prior to the event when again help can usually be given with transport.
If you are interested please contact or direct or one of your Branch Officers.
Alan Payne (Guild Master)