Christmas Cards for 2013 - Now Available (5 for £2)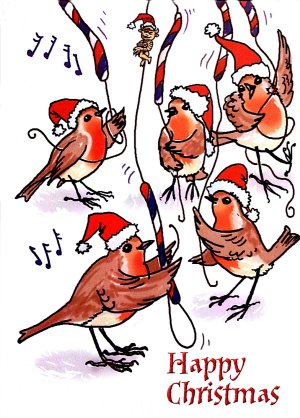 The Guild Christmas Card is now available. The cost is 5 cards for £2.00. An image of the card is shown above. The writing inside reads "Wishing you a Merry Christmas and a Happy New Year"
If you are interested in obtaining some Guild Christmas cards, please contact
Delivery of the cards within the LDGCB, will be normally undertaken with the help of the members.
All proceeds to the LDGCB Bell Repair Fund.

Free JavaScripts provided by The JavaScript Source
Created: 19 October 2013 (jc) -