Nettleham Peal - 20th April 2013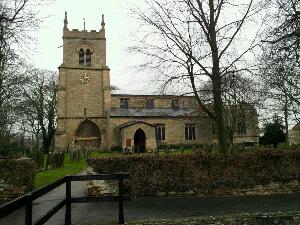 All Saints, Nettleham
On the wall in Nettleham All Saints' Belfry is a historic board recording the ringing on April 19th 1813 of a full peal of 5040 changes taking 3 hours and 5 minutes. To celebrate the 200th anniversary of this achievement, we are arranging for another peal of 5040 changes to be rung on Saturday 20th April from 2pm to 5pm.
During this time the board will be on display in the church and refreshments will be served - and a birthday cake! (We shall be asking for donations of scones and cakes etc nearer the time) We are planning to have a mini-ring of ceramic bells erected in the church so that you can see how it's done, and maybe have a go yourself if you're over 6 years of age! No upper limit! Hopefully if the technology cooperates you will be able to watch the ringing on a screen in church.
There will be other fun activities available too, and a raffle. Any money we make will go to the fabric fund to help with the cost of repairs to the tower. Do come and join us. Make a note in your diary.
Trevor Hardcastle