Central Branch Training morning
and Onion Competition
The Central Branch Training morning was held at Fulbeck on Saturday 8 September. Conducting was the theme this year, with Mick Stracey concentrating on Kent TB, and Margaret Parker on Plain Bob Minor. Phil Mason explained the intricacies of Plain Bob Doubles to one of our older members.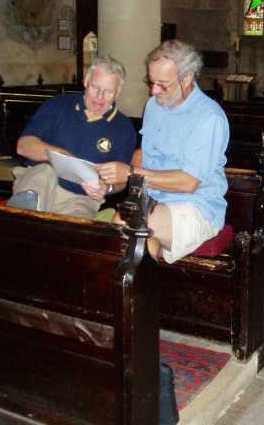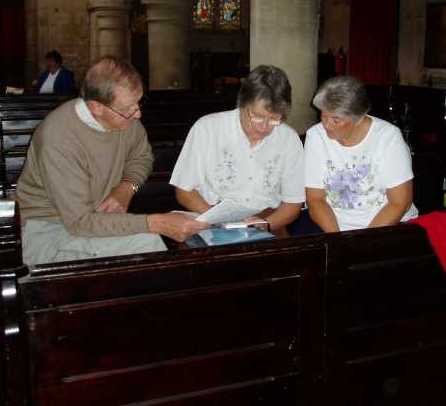 The theory
After about 30 minutes theory was put into practice on the tower bells and the 25 or so ringers present agreed that it was all very worthwhile and a very successful morning.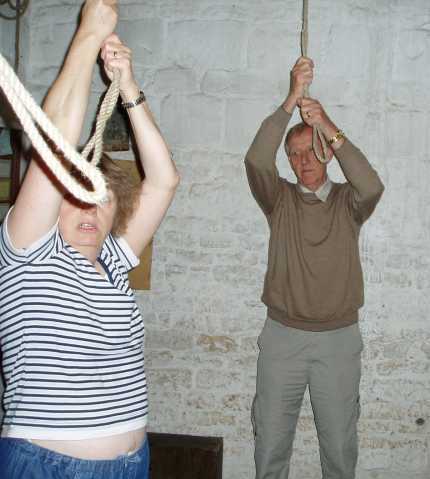 Putting theory into practice
It was then time to announce the results of the onion competition which Margaret Parker had organised to raise funds for the Branch Bell Repair fund. There were a surprising number of entries and when the winner was declared to be 'Number 11 Kett' a very bemused and speechless John Ketteringham couldn't believe that he was champion onion grower in the Central Branch! Runners up were Margaret Parker and Jean Sims.
Onion trophy presentation